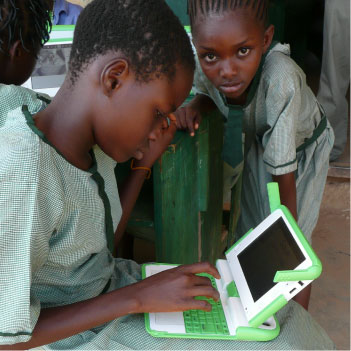 Give One Get One
Between November 12 and November 26, OLPC is offering a Give One Get One program in the United States and Canada. This is the first time the revolutionary XO laptop has been made available to the general public. For a donation of $399, one XO laptop will be sent to empower a child in a developing nation and one will be sent to the child in your life in recognition of your contribution. $200 of your donation is tax-deductible (your $399 donation minus the fair market value of the XO laptop you will be receiving).
For all U.S. donors who participate in the Give One Get One program, T-Mobile is offering one year of complimentary HotSpot access. Find out more.
Please be aware that we will make every effort to deliver the XO laptops by the holidays, but quantities are limited. Early purchasers have the best chance of receiving their XO laptops in time for the holidays, but we cannot guarantee timing.
Please review our terms and conditions.
español
français